By toyotareddie | Posted in Uncategorized on Friday, May 18th, 2018 at 2:51 PM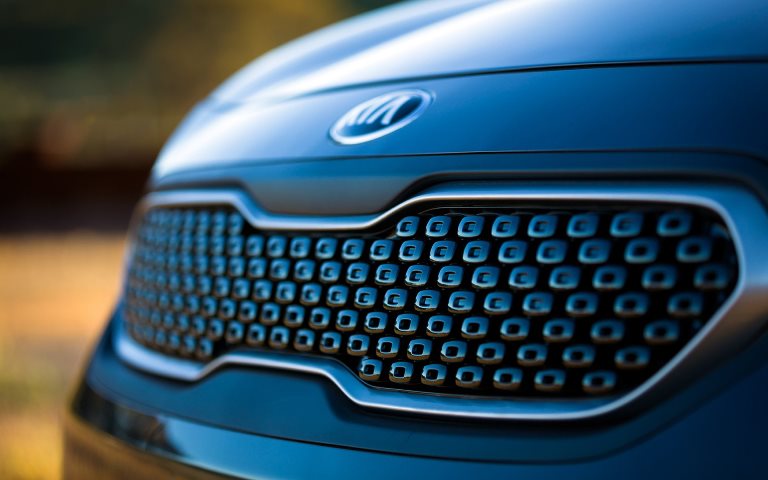 Here at Kia of Muncie, we know that more drivers have been looking for greener vehicles lately. We also know that many drivers have been excited about small crossovers, like the 2018 Kia Niro. What if you could get the best of both worlds? Soon you'll be able to. The updated version of the Kia Niro is getting an electric version that's offering a range that might surprise you.
One of the biggest issues facing electric vehicles is known as "range anxiety." Some drivers worry that an electric car won't be able to get them to where they need to go without stopping for a recharge. The 2019 Kia Niro EV could be one of the models that help put this fear to rest.
This electric Kia vehicle will come equipped with a 64 kWh battery that could give it a range of around 280 miles. While that number could decline by a small amount once American regulators put the Kia Niro EV through its paces, this vehicle will still deliver an impressive all-electric range. Green cars that can travel more than 250 miles on a single charge are still a rarity, so the 2019 Kia Niro EV is sure to stand out when it hits dealerships this year.
Aside from the battery pack and lack of a gas tank, this model will mostly resemble the Kia Niro. The interior and exterior will both look roughly the same, but we could get some new color options or even premium features that are exclusive to the green version of the Kia Niro. We can't wait to see this unique crossover for ourselves!
When you're looking for dependable vehicles that innovate, visit our Kia dealership near Marion, IN. Whether you're looking for green tech, a capable crossover, or a stylish sedan, we're ready to assist you. We hope to see you soon for a test drive!